Who doesn't love a road trip. Travelling with your friends and family from point A to point B stopping to take in the sites and sounds of the country you are driving through. It's not all about Route 66 though. Scotland boasts some of the most beautiful roads in the world. So next time you are planning some roadtrippin' why not consider driving through Scotland. After all we do have some of the most breathtaking landscapes and interesting people on the planet but I'm being biased. You should see for yourself.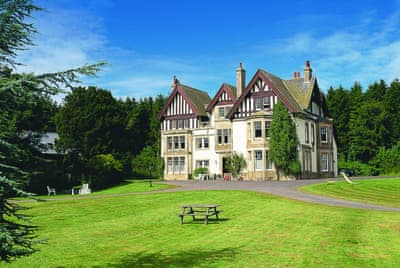 Selkirk to Moffat
This road on the Scottish Borders (A708) travels up alongside St. Mary's Loch. There are loads of lovely inns and pubs to stop in at for a spot of lunch. The area you will be driving through is 922 hectares of Scottish landscapes and it truly is breathtaking. Why not park up and have a short hike to check out Grey Mare's Tail on of Scotland most beautiful waterfalls. This is a birdwatchers perfect roadtrip.
Fort William to Inverness
Follow the A82 north along the Caledonian Canal. This links the lochs of the Great Glen to the sea. On a clear day you will be able to see Ben Nevis in all its majesty. Ben Nevis is the tallest mountain in the UK. Further along your journey you will pass the world famous Loch Ness. Stop at the visitor centre to find out more about Scotlands elusive monster.
Lochgilphead to Tayvallich
Follow the breath taking Crinan Canal along the A816. The canal opens up tot he Atlantic ocean. park your car and enjoy one of the best coastal walks Scotland has to offer. You can then drive along the B841 heading southward down the B8025 towards Tayvallich. This natural harbour boasts some of the best locally caught seafood in the UK.
Pitclochry to Aberfeldy
Head west from Pitlochery to Lcoh Tummel. There you will find the magnificent Queens View (this was one of Queens Victorias favourite destinations.) From Tummel Bridge travel westward to Loch Rannoch. Rannoch Station is the most remote station the UK has to offer. Then its on to Aberfeldy and the River Tay. This is Scotland most famous salmon river.